Purition Vegan (1.1lbs)
Choose your favourite 12 meal bags
Skip to product information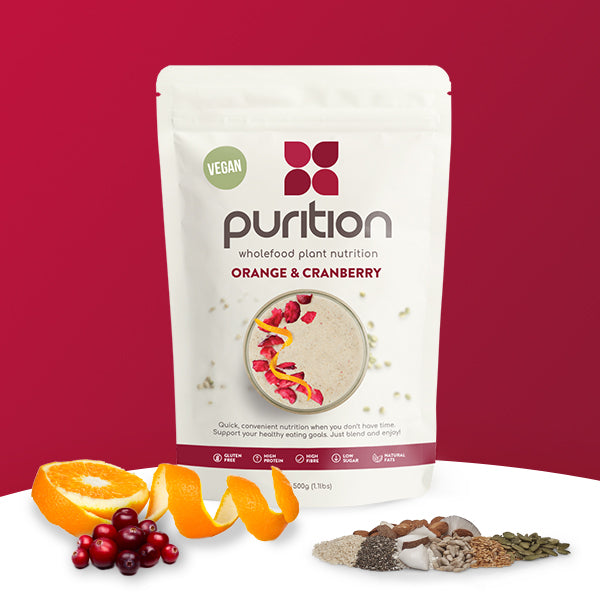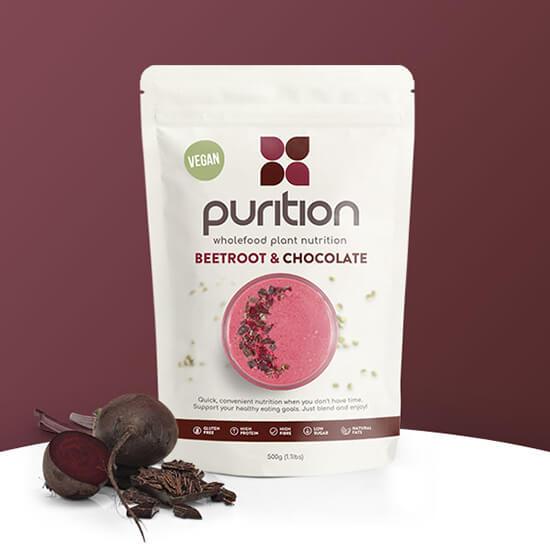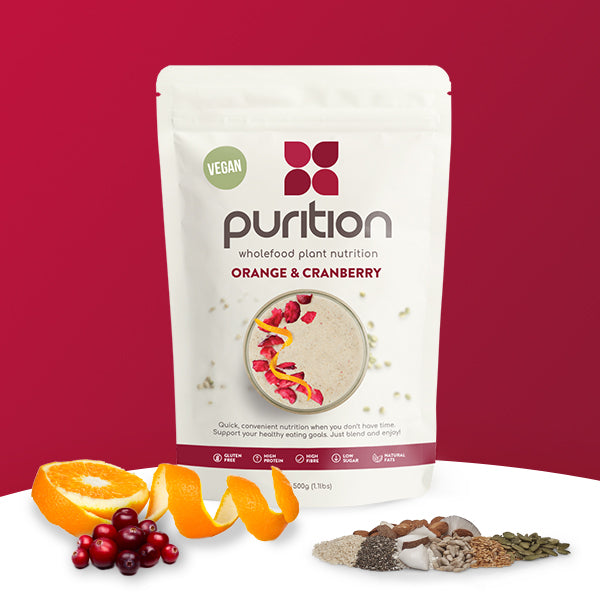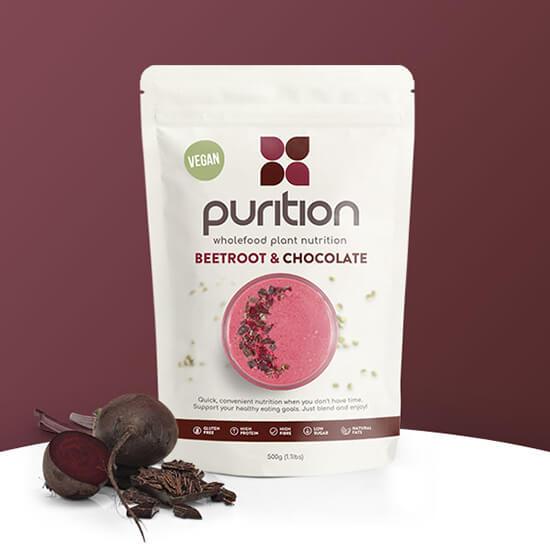 Vegan? New to Purition?
We recommend trying samples before buying larger, 500g bags.

Start by swapping your first meal of the day for a week with Purition. Feel the whole food difference.
Pick your own individual flavours

No subscription

No hassle
10+ million meals sold
We're helping people around the country feel healthier every day.
Making healthy vegan diets easier than ever.
If you want to feel healthier, be healthier or lose weight on a vegan diet, you need to eat more vegan whole foods and fewer processed foods. It's not always easy in such a busy world, but Purition can do the work for you. A nutritious whole food meal shake that's 100% vegan, dairy-free, minimally processed and ready in no time at all.
Eat healthily. Easily.
Naturally high in plant-based protein, fibre and healthy polyunsaturated fats to effortlessly support a healthy, balanced vegan diet.
Real food. No additives.
Full of everything your body needs. Free from everything it doesn't. No chemicals, no artificial sweeteners or flavourings, no junk.
Gluten-free & vegan.
All plants! Purition Vegan is free from animal products and certified vegan! It's also gluten-free, soy-free and good for diabetics, too.
Have energy for hours.
The perfect balance of protein, healthy fats and fibre from whole foods to give you long-lasting energy and keep you feeling fuller for longer.
Limited Edition!


Peach & Apricot
Limited Edition


Peach & Apricot
These golden stone fruits are packed with beta-carotene for healthy vision and memory, as well as anthocyanins that aid overall brain function.

Every serving packs a major nutritional punch: 27% of your daily vitamin E, 87% of your daily thiamine (vitamin B1) and 22% of your daily magnesium, all from natural whole foods.

Protein, healthy fats & lots of fibre, with zero junk or additives.
Purition is a solution we made for ourselves. To be at our healthiest, we knew we needed to eat natural whole foods, consistently. With busy jobs and hectic schedules, it was hard to find the time to cook every meal from scratch.
That's why we made Purition. It's a healthy vegan whole food meal, instantly, without all the faff. Loaded with vegan protein, healthy fats and heaps of naturally-occurring vitamins, it'll keep you full for hours and make it so much easier to stay healthy on a vegan diet.
 

Purition

Other meal
replacements

High protein

✔

✔

Low calorie

✔

✔

Quick to prepare

✔

✔

Gluten free

✔

Sometimes

Non-GMO

✔

Sometimes

Low sugar & starch

✔

—

High fibre

✔

—

Natural, wholefood ingredients

✔

—

British & European ingredients

✔

—

Free from preservatives

✔

—

Free from synthetic ingredients

✔

—
The finest wholefood ingredients from where they're grown. Better tasting. Fresher. More nutritious
That's things like pumpkin seeds from Northern Greece, where they've been grown for generations. Sunflower seeds from the fields of France. Or chia seeds and golden linseed from British farms. The list goes on.
There are no cheap imports or powdered junk at Purition. We only use real food ingredients from trees and fields, not science labs or factories.
Because nothing beats whole foods and the natural goodness that they contain when it comes to good health.
We're not a powder. We're a fine chop!
Most companies refine their ingredients down into a powder that dissolves in water. This destroys all of the natural nutrition, which is why they have to add synthetic vitamins back in.
We don't go further than a fine chop, because we care about your health. Purition is made and textured with seeds and nuts – it's crunchy – and we're proud of that, because that's where all the goodness is!
For you, that means heaps of vitamins, nourishing fats, fibre and vegan protein from real foods, not chemicals, in every shake.
Making healthy eating as simple as we can, one meal at a time
The key to feeling healthy or maintaining a healthy weight is consistency. But that requires a lot of shopping, planning and prep. It's hard, time-consuming and can be expensive.
Purition makes it so much easier. If you eat 3 small meals a day, and one of them is Purition, that's 33% of the work already done for you. You'll still enjoy a healthy meal, but have more time left in the day to do the things you enjoy.
Proudly

made with vegan whole foods
Natural flavouring from 100% natural sources. Nothing artificial.
Our natural flavours are all plant derived, natural flavouring substances. We use NO artificial or chemical flavouring.
A great example is Orange Oil. It's extracted from the rind of the sweet orange by 'cold pressing', which uses pressure to squeeze the oils from the rind. Natural, delicious, flavouring.
All of the natural flavours we use have been authorised as safe by the European Food Standards, but if you'd still like to avoid them, we do have products that are free of any natural flavouring.
Ingredients
We prioritise British and European-grown whole foods and protein ingredients.. Many come directly from fields and farms we know, some of which are exclusive to us. This costs us more, but it's all part of our mission to produce the best, most nutritious products imaginable.
What would you like to know about Purition?
Breakfast nutrition
Simply blend with 200ml of your favourite plant-based mil – we love almond, oat or coconut. Use daily as part of your healthy eating routine!
We believe in real food.
Every working day, we take delivery of the freshest ingredients. We grind, chop, mix and pack them daily at Purition HQ here in Shrewsbury, in the heart of Shropshire.