Purition Vegan Meal Sachets
Choose a mix of flavours only $3 each
Skip to product information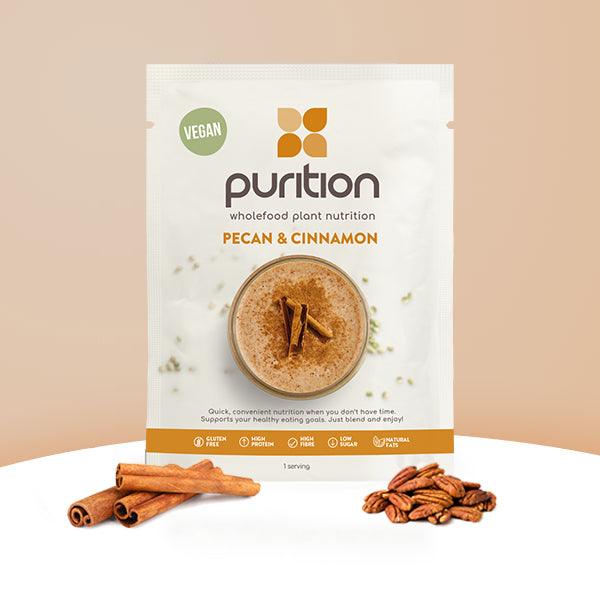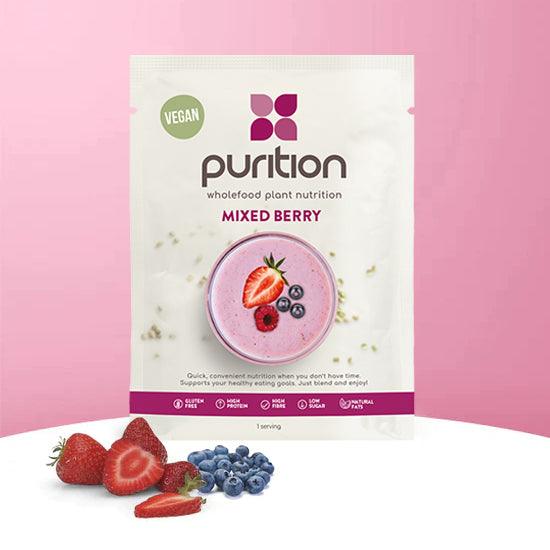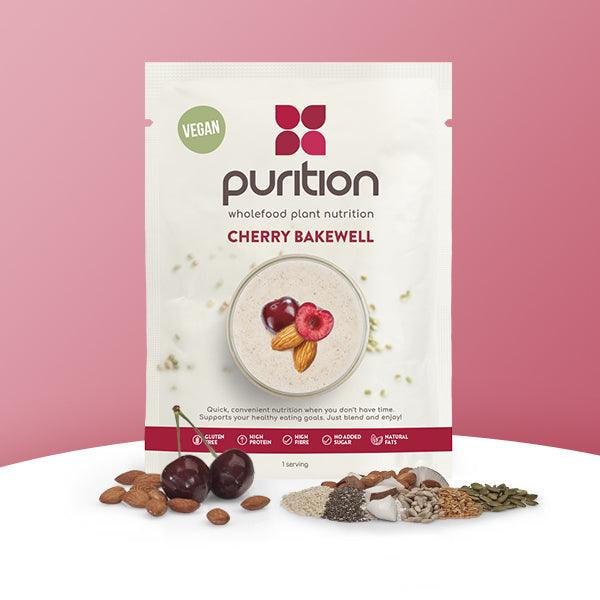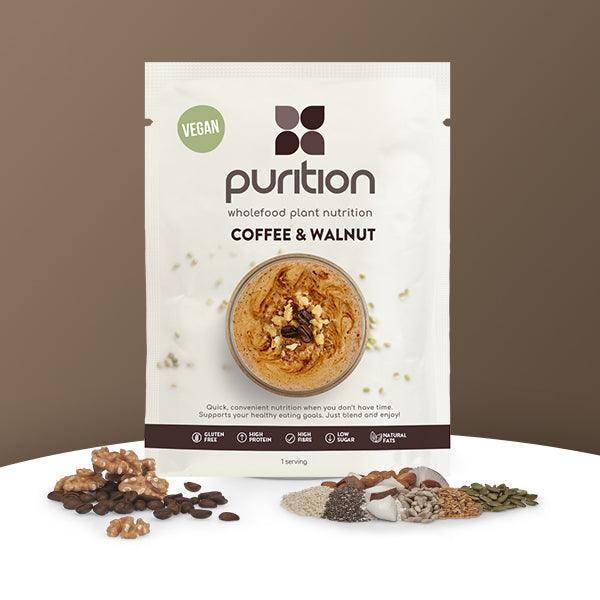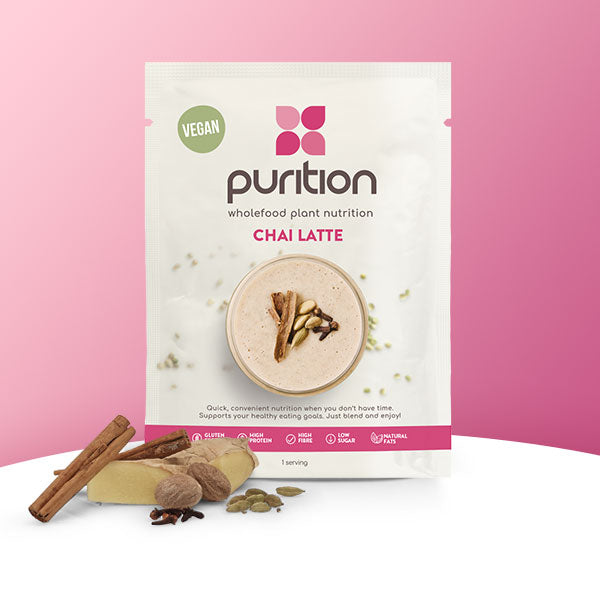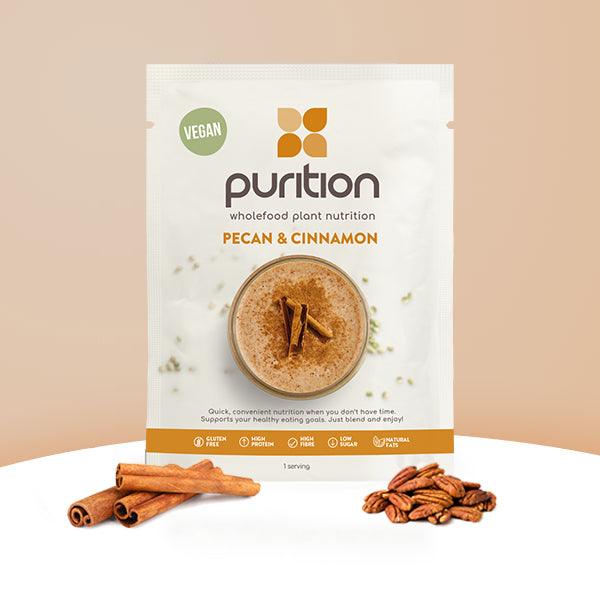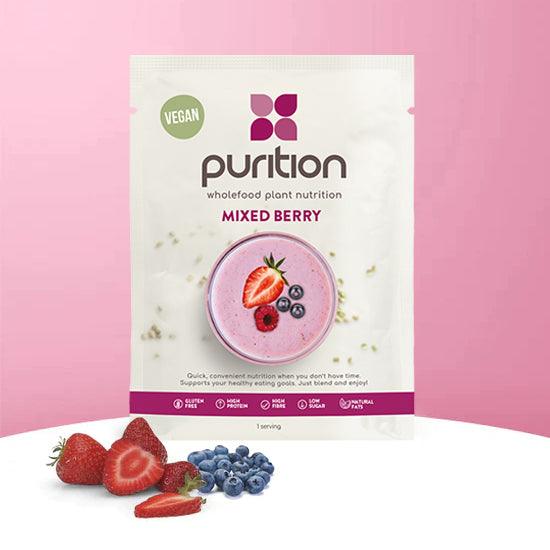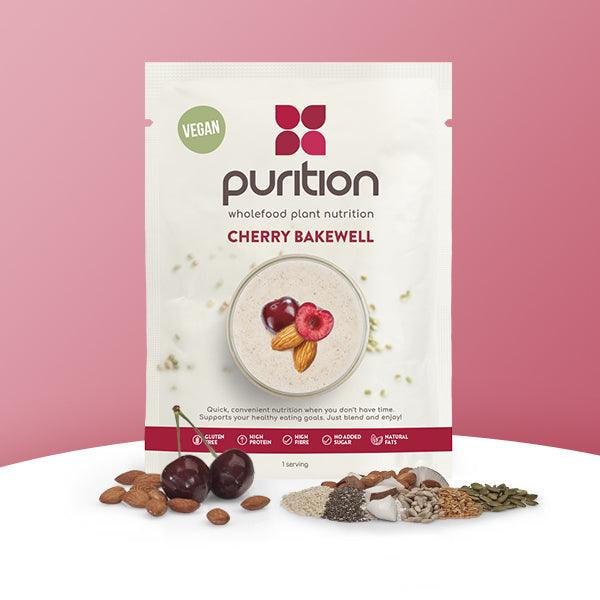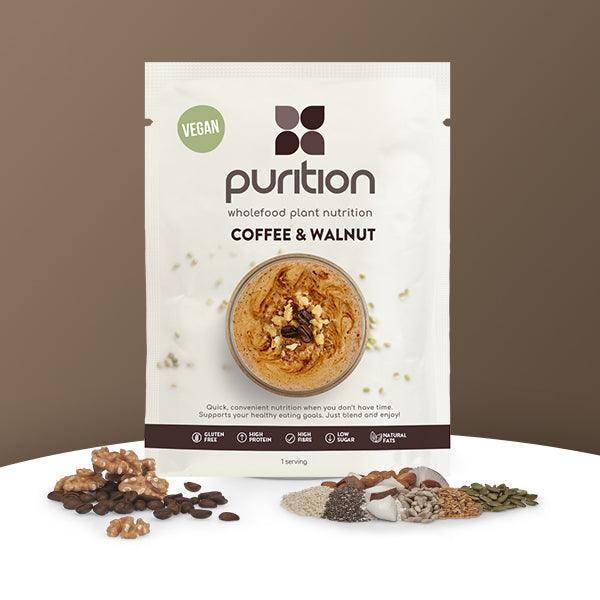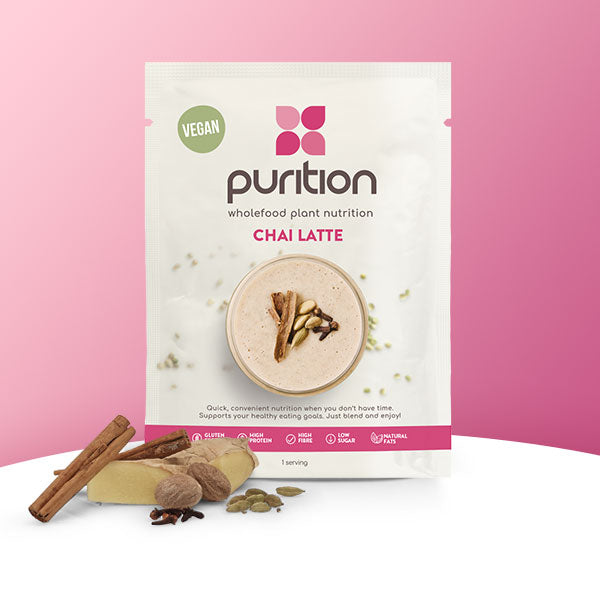 10+ million meals sold
We're helping people around the country feel healthier every day.
Making healthy eating easy for you!
Made with whole foods
Made with seeds, nuts, additional protein & real ingredients for authentic flavour.
Feel healthier
With naturally occurring vitamins & minerals. No synthetics or food additives.
Sustained energy
Slow-digesting nutrients help to provide long- lasting energy.
No calorie counting
A nutritious small meal. No need for weighing & continuously tracking food.
Save time
No prep, no planning, no cooking. Ready in just 30 seconds.
Feel full
High in protein, good-for-you fat & fibre to help keep you full for 4-5 hours.
Limited Edition!


Peach & Apricot
Limited Edition


Peach & Apricot
These golden stone fruits are packed with beta-carotene for healthy vision and memory, as well as anthocyanins that aid overall brain function.

Every serving packs a major nutritional punch: 27% of your daily vitamin E, 87% of your daily thiamine (vitamin B1) and 22% of your daily magnesium, all from natural whole foods.

A small, nutritious meal
Simply blend with your favourite milk. Use daily as part of your healthy eating regime to help take some of the stress out of healthy eating.
Natural flavouring from 100% natural sources. Nothing artificial.
Our natural flavours are all plant derived, natural flavouring substances. We use NO artificial or chemical flavouring.
A great example is Orange Oil. It's extracted from the rind of the sweet orange by 'cold pressing', which uses pressure to squeeze the oils from the rind. Natural, delicious, flavouring.
All of the natural flavours we use have been authorised as safe by the European Food Standards, but if you'd still like to avoid them, we do have products that are free of any natural flavouring.
Ingredients
We prioritise British and European-grown whole foods and protein ingredients.. Many come directly from fields and farms we know, some of which are exclusive to us. This costs us more, but it's all part of our mission to produce the best, most nutritious products imaginable.
What would you like to know about Purition?
We believe in real food.
Every working day, we take delivery of the freshest ingredients. We grind, chop, mix and pack them daily at Purition HQ here in Shrewsbury, in the heart of Shropshire.